Home

Welcome and thank you for visiting the home of Loy Miller Talley, PC on the web! This website has been designed to become a valuable tool for you, our valued clients and visitors. Our dedication to superior client service has brought us to the Internet as we strive to provide continued quality professional service.
Please take this opportunity to browse the following areas of our site by clicking on the menu at the top of the screen:
Firm Profile: The history and philosophy of Loy Miller Talley, P.C.
Client Services: Details of the vast array of services offered by our firm.
Information Center: Useful tax information, including an events calendar, form and publication libraries, and a tax organizer for new clients.
Newsletter: Up-to-date articles on tax and accounting.
Financial Tools: A variety of interactive financial calculators.
Links: Listing of external websites that may be useful to our clients and visitors.
Contact Information: Location information and employee profiles
If you value new ideas...

If people matter more than dollars...
.......
You've Found Your CPA Firm....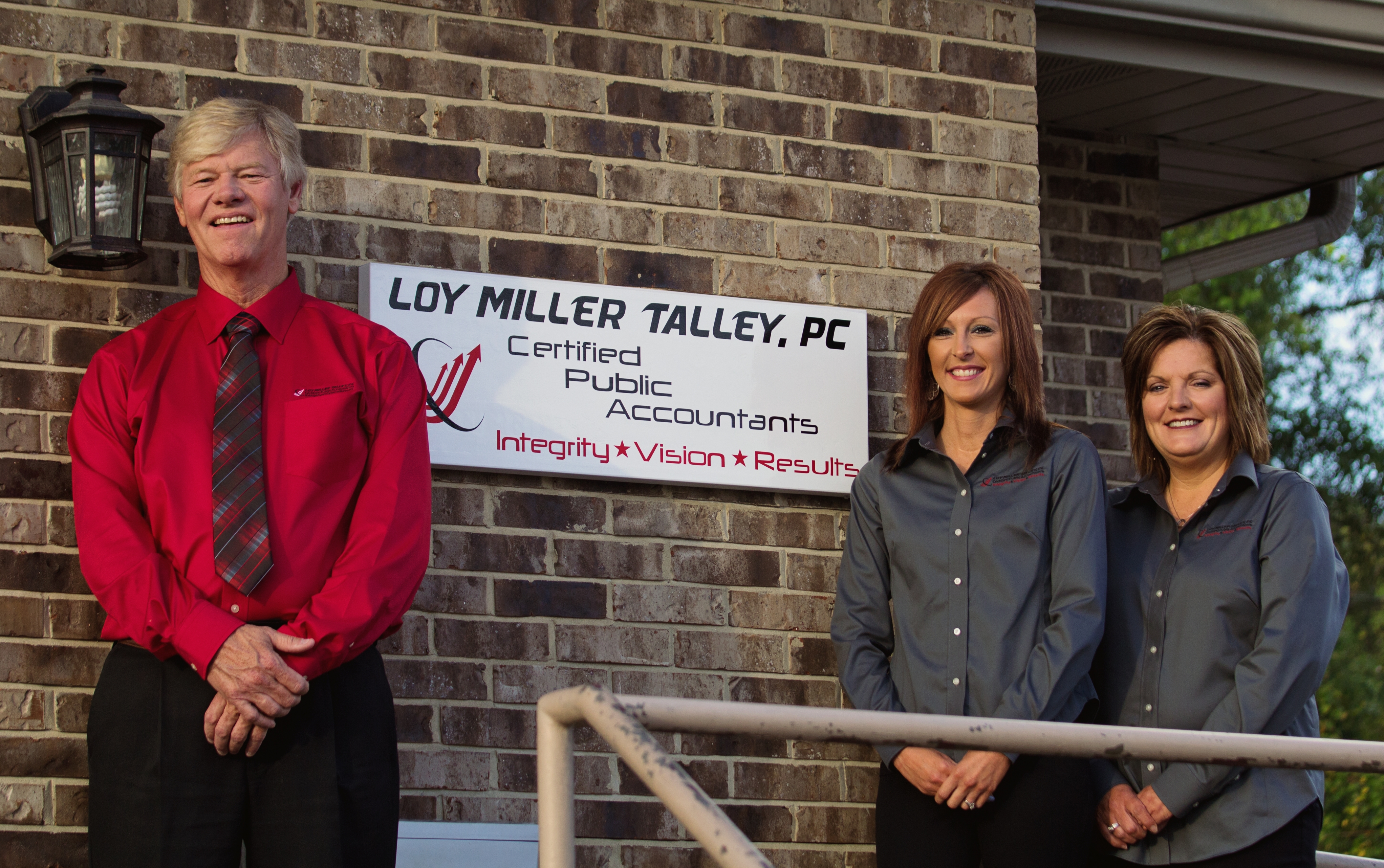 At Loy Miller Talley, PC, we're not all bar charts and balance sheets. We're curious, involved, and engaged. We're devoted to a client experience that revolves around your personal and business goals, not around formulas and ratios.
Our work doesn't end with getting the numbers right; that's where it begins.
We are very interested in receiving comments or suggestions on this website. Please
e-mail us by clicking on the comments box or call our Alton office at 618-465-1196.
A COPY OF OUR LATEST PEER REVIEW REPORT IS AVAILABLE UPON REQUEST.

FastCounter by bCentral